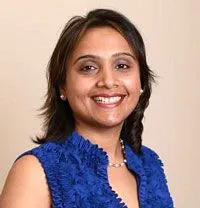 Dr. Kawal Sasan
Oakville, Ontario Dentist
Oakville Dentistry
Welcome to the Oakville Dentistry with Dr. Kawal Sasan. We proudly provide quality dental care to the community of Oakville, Ontario and surrounding areas. A graduate of University of Toronto, Dr. Sasan has been in the dental field for the past 20 years. Dr. Sasan recently opened up her own family dental practice in Oakville where she also lives with her two children, husband and a German Shepherd pup.

Dr. Sasan has always kept up to date with the latest technologies and education in the dental field. Her philosophy is "Treat the patient as a complete individual - not only teeth." Dr. Sasan treats all her patients like her family with compassion and believes strongly in taking preventive measures at right time in order to keep the dental treatment simple in future. She treats children with lots of patience and wins over their faith and trust.
Oakville Dentistry is equipped with digital x-rays (minimal radiations), massaging dental chairs, laser, intraoral cameras, oral cancer screening device, latest whitening equipment with minimal to no sensitivity, latest cosmetic treatments, Invisalign, braces, and surgical procedures - under one roof.
We will be delighted to guide you towards the desired final results from the most simple to the most complicated treatment plan.
Please give us a call to schedule an appointment at your earliest convenient. Thank you.
Dr. Kawal Sasan, D.D.S and staff
Complete Dental Care
Our aim is to provide complete dental care under one roof. We offer:
• Family and General Dentistry
• Cosmetic Dentistry
• Orthodontic Treatment
• Digital X-Ray
• Tooth Decay
• Gingivitis and periodontitis
• Wisdom tooth surgery
• Dental Crowns and Bridges
• Tooth grinding
• The negative effects of tobacco and alcohol
• Tartar buildup
Modern technology to serve you better
Our Oakville clinic is a newly built facility that provides our patients with the latest technology in dental restorations and services they've come to expect. Contact Oakville Dentistry today to learn more about our practice, or to schedule an appointment.
"We believe in giving our patients a choice in treatment and we always educate and discuss treatment options with our patients before a decision is made.."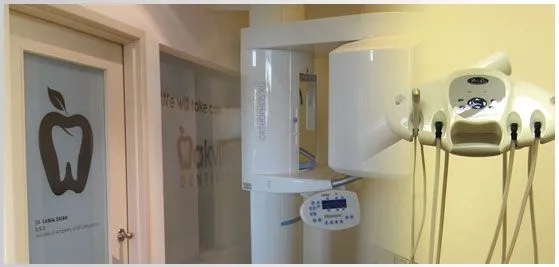 We have plenty of complimentary parking available for our clients. We are dedicated to providing friendly as well as technologically advanced treatment in our office to families and individuals. Besides the routine cleaning, fillings and extractions, our team of hygienists and specialists also offer a full range of advanced dental treatments.